Market Operating Price Audit
Beyond MRP, there is the concept of MOP (Market Operating Price). MOP is typically the base selling price that is decided between the retailer and the manufacturer/distributor beforehand. Today, with the rapid growth of e-commerce, online discounts and mobile offers, marketers are constantly trying to attract customers by playing on the price point. Added to this large organised format stores take advantage of bulk purchases and give heavy discounts on key products to drive footfall in their store. Be that as it may, every marketer needs to maintain the required profitability by ensuring strict adherence to MOPs across regions and trade channels. However, for any large pan India organisation, it is a big challenge to ensure MOP uniformity across the country. At Retail Scan, we understand that MOP is the key to your overall pricing strategy.


We have developed an industry-benchmarked model wherein our home-grown, carefully selected auditors continuously ascertain how your MOPs vary across your retail network vis-a-vis competition. We cover Pricing Strategies in Retail Management in all formats, viz. small and large kirana, grocery and convenience, mass merchandise, neighbourhood supermarkets, school outlets, food stores, bars and restaurants, star hotels, large format supermarket and hypermarkets. By combining a rigorous and objective audit process, well designed mystery audit structure and customer interviews, we stress on bringing uniformity in your operating prices across markets. Price deviations are recorded across trade channels and regions and reported within 24 hours in a simple and actionable format to designated problem owners to ensure prompt corrective action.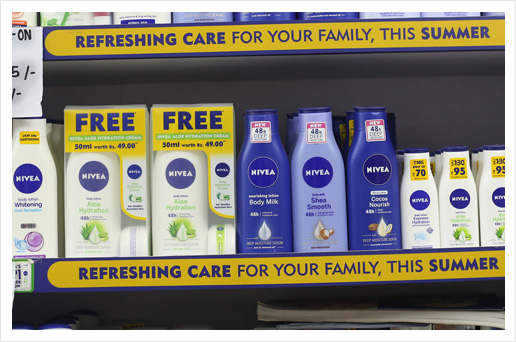 Product Health Check
Product quality and vintage is a critical factor in determining the turnover speed at the store. Our specially trained auditors not only check on parameters like product age and freshness, and other key attributes like packaging, breakage, bulge/dent, labelling, external aesthetics etc. but update concern areas to clients within hours through interactive portal, which otherwise takes weeks or even months for the client to correct.

Retail Scan works closely with a host of FMCG and alcohol companies and creates and maintains benchmark health index for its top selling brands against competition.
What Retail Scan Brings to the table:
Track and publish prices of your product and competition inside large organised stores as well as HORECA.
Track product freshness, breakage and packaging of products on shelf.
Check product placement compliance for freshness driven products (LIFO, FIFO), etc.
Competitor MOP pricing analysis

Determine turnover speed at store level

Ensure MOP uniformity across the country
Hourly data update for instant corrections