Covering almost 35,000 retail stores every month in both Modern and Traditional formats through the length and breadth of the country on a 100% customised basis, we understand the advantage of knowing what you are selling or not selling vis-a-vis your competition......as it happens at your stores....Live and Real-time! It is all about equipping our clients to take faster corrective action, almost as it happens....as against doing that post mortem in the monthly review meetings. Over the last 5 years, our clients have re-aligned more than 1000 sales beats of Key Accounts to derive more sales of their faster moving SKUs. We are a young and innovative retail solutions company which specialises in enabling its clients increase sales. All our solutions are fully customised for every client, fully automated and linked to client's end.

Using our proprietary self-correcting and scoring mechanism, our mission is to objectively evaluate and remove all possible constraints that hamper growth, execution and efficiency; thereby increasing throughput and sales for marketers on a sustained basis.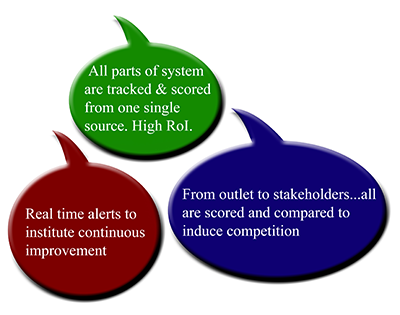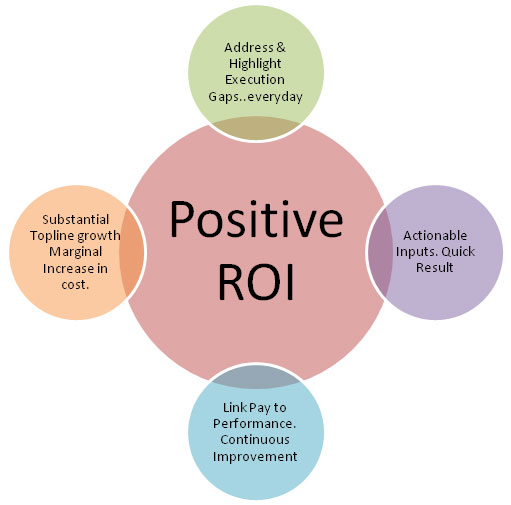 We are not a typical market research firm who simply throw data at you. We work directly in partnership with the Sales and Trade team and act as their business enablers. In other words, our clients use our retail intelligence system as an active tool to take daily business decisions.

Today, Retail Scan makes more than 250,000 visits a year to a cross-section of retail outlets spread over 40 towns and cities in the country. These outlets range from the smallest of kirana store in Guwahati to the largest hypermarket in Mumbai. Frequencies range from twice every week to once a month. We work with some of the leading names in the Indian FMCG industry and are currently executing some pioneering projects for them.

We intend to become the last word when it comes to the last mile connectivity in Retail!